BX
Business Transformation

Our business domain for achieving business growth and corporate transformation of our clients
We commit to the top line growth of our clients through supports in transformation of existing businesses, creation of new businesses, and corporate internal reforms.
Unbiased conceptualization and strategy building
Without being bound by market or industry-specific biases, we develop strategies that maximize the potential of our clients' business assets and commit to their top line growth. Verification and planning incorporating risk factors
We take into consideration the uncertainties which affect business and examine how to gain support from customers. We thus develop a promising plan that lead to sustainable growth. Creation and development of new values and processes
We generate new expectations from the market, implement processes that continuously create new values, and build new relationships between clients/businesses and customers.
PROCESS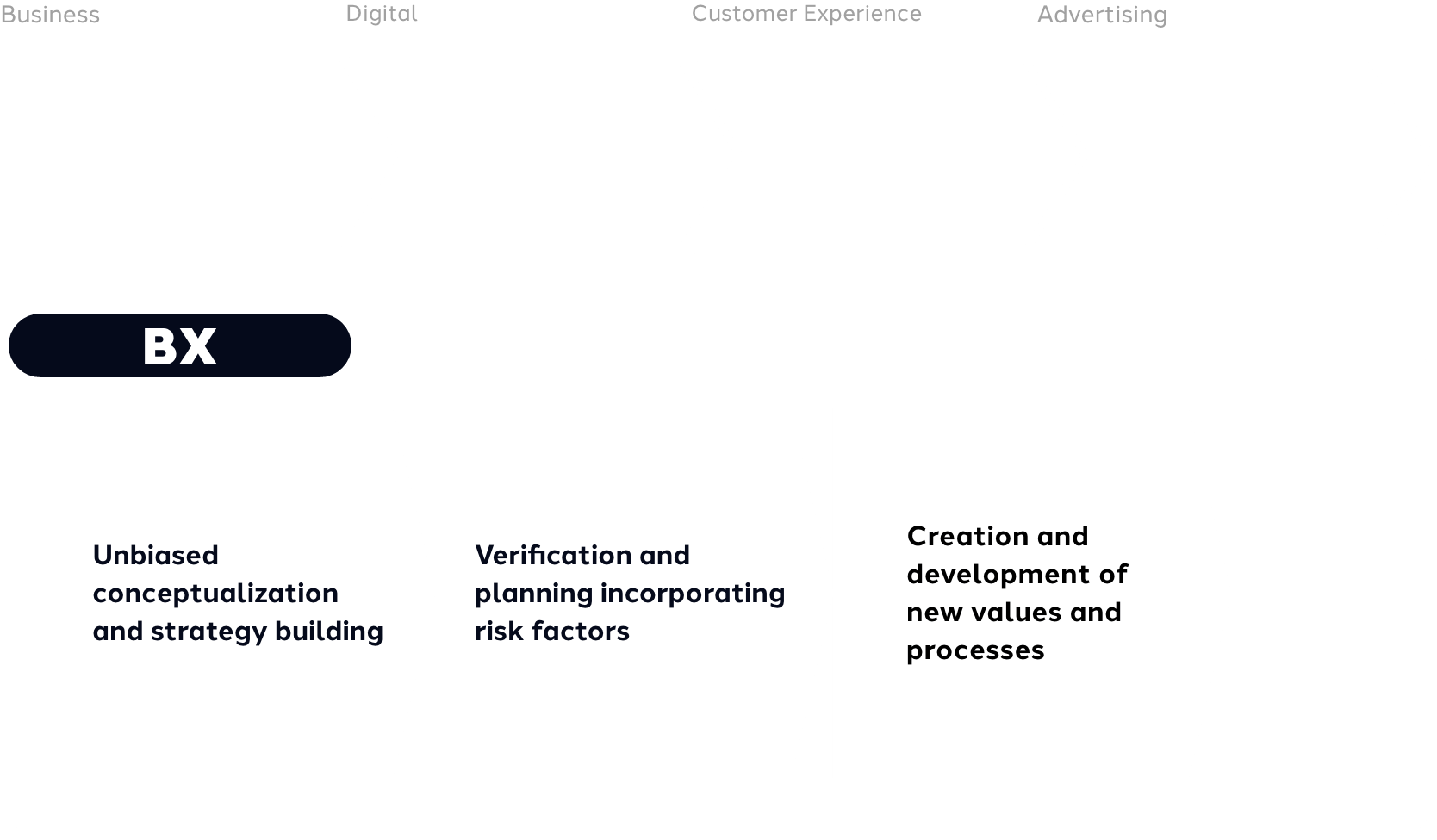 SERVICE