AX
Advertising Transformation

Our business domain for realizing sophisticated and efficient advertising
We contribute to business growth by maximizing advertising performance through creativity, digital expertise, and professional operation, empowered by evolving media platform. On-off integration, operation, and PDCA
Always grounded in customer standpoint, we propose seamless measures to maximize ad performance. We are always committed to results by realizing agile foundation building that lead to appropriate next steps. Utilization of external data
We incorporate various data, including weather, SNS, mobile, app, and commerce, to increase accuracy of our marketing. Data analytics and operations
We leverage preceding and preliminary analysis data, practical knowledge on data implementation and operation, and 1stParty data of clients to achieve efficient ad delivery and operation. Our original 'People Driven DMP' is also utilized in this process. Advanced forecast and simulation
Based on a variety of variables, we make predictions on advertising leading to successful implementation. We also create organized plans to achieve maximum performance.
PROCESS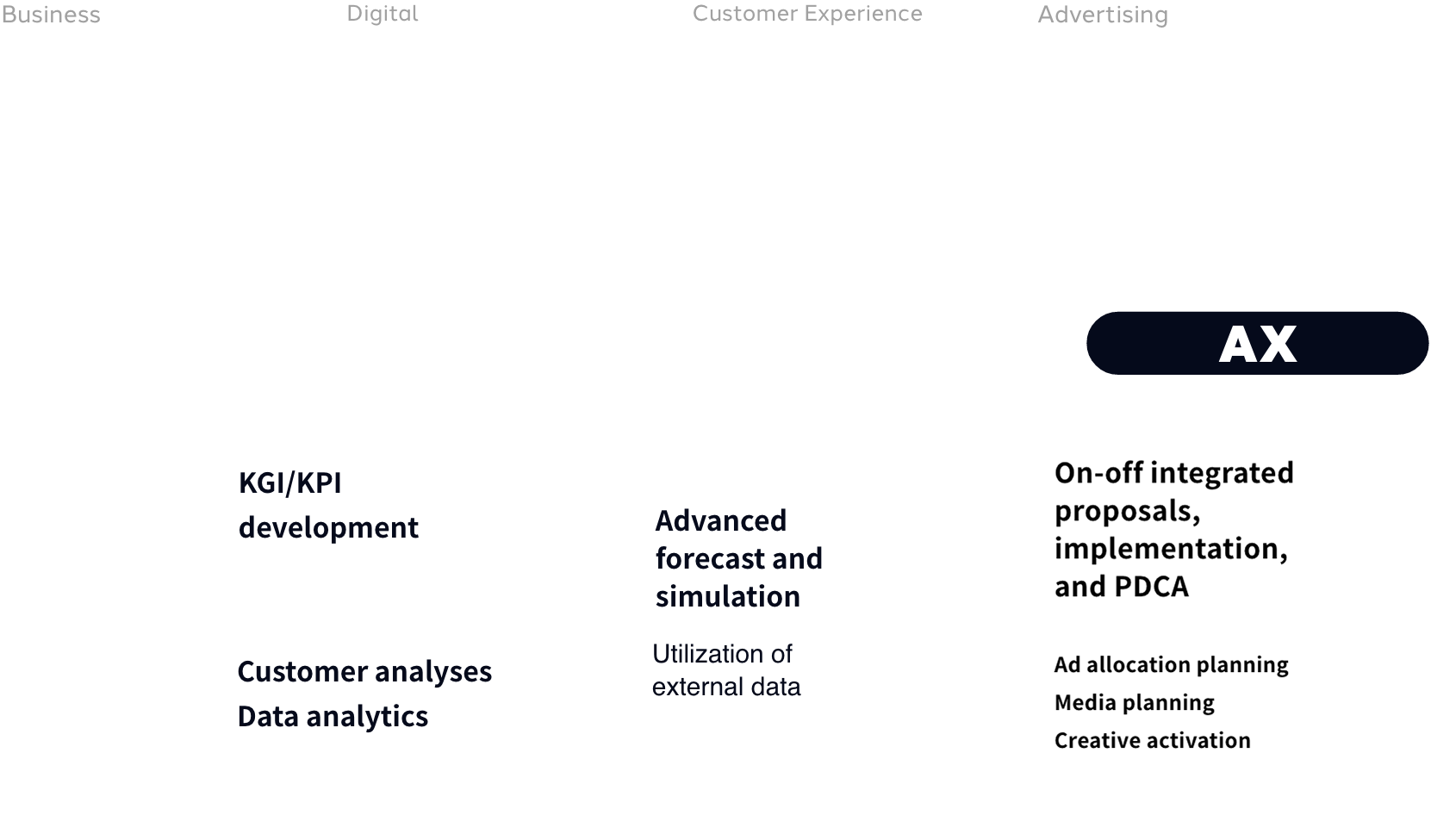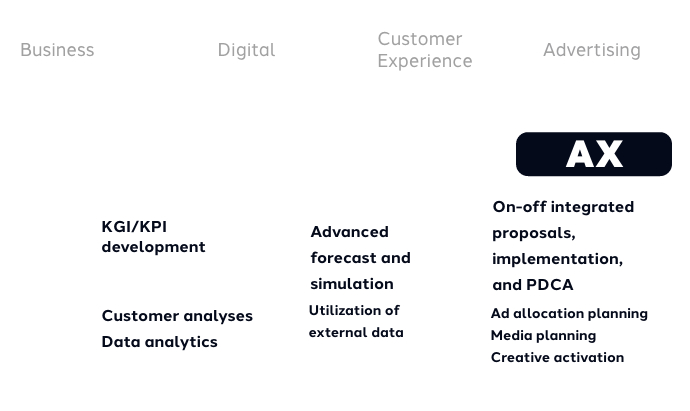 SERVICE